500
900
View eNotice
34147
Subject:
IEEE-Madison Section Meeting Reminder
To:
R40019 (Madison Section)
Grades:
Honorary, Associate Members, Members, Senior Members, Fellows, Life Members, Life Seniors, Life Fellow, Graduate Student Members, Student Members
Memberships:
Active
Priority:
Normal
Reminder:
None
Reply to:
tjkaminski49@gmail.com
Private:
No
Attachments:
None
June IEEE Section Meeting "Engineers and Ethics"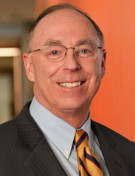 Thursday, June 7th, 5:00-7:30 PM
Speaker: Steve Nelson, Von Briesen & Roper in Milwaukee, WI
Fee: IEEE Member $15, Non-Members $30, Student Members Free.

Location:
Promega
Room 122
5445 E Cheryl Pkwy
Fitchburg, Wisconsin 53711
Beverages and Pizza are included in the Registration Fee
Please Register at the IEEE-Madison event page.
Two Hours PDH credit toward PE certification in the Ethics Category will be given to those who attend.
For PDH credit, be sure to include e-mail, IEEE #, and contact address on registration.




Talk:
The talk will start with a review the ethical standards that apply to design professional and discuss their key points. We then move on to examples of real life cases to help the attendees get a flavor of the many ethical issues that arise in the judicial system. The topics will be drawn from the following:
Topic:. Ethical Implications of self driving vehicles
Topic: AI issues for ethical product design.
Topic: What do you do when you know management is violation personal information (ie Facebook selling info without customer's knowledge).
Bring your attention and questions for an evening of learning.

Bio:
Steve Nelson is a Shareholder in the Litigation and Risk Management Practice Group at Von Briesen & Roper in Milwaukee, WI. Steve has extensive experience in litigation and concentrates his practice in commercial litigation including construction, professional liability defense , civil and business disputes, contracts and lease disputes, toxic tort, OSHA counseling and citation defense, personal injury defense, product liability, and Wisconsin fair dealership law. He has litigated on behalf of clients involved in complex construction matters including tunnel and sewer construction, building construction, highway construction and matters involving professional negligence.