IEEE-Madison October/November Newsletter
Madison Section Newsletter
Vol. 25, No. 5 Serving IEEE Members of South Central Wisconsin October/November 2022
Newsletters are archived online at IEEE-Madison
Upcoming Meetings
IEEE-Madison Entrepreneurs and Consultants Network
"Talk: Internet Infrastructure -- Fungible Packets Everywhere"
Tuesday, December 6th at 6:00 PM
Register at:
Vtools.Events Here
Madison Section News
Review of Past Events
Upcoming Meetings
IEEE-Madison ECN Meeting:
"Internet Infrastructure -- Fungible Packets Everywhere"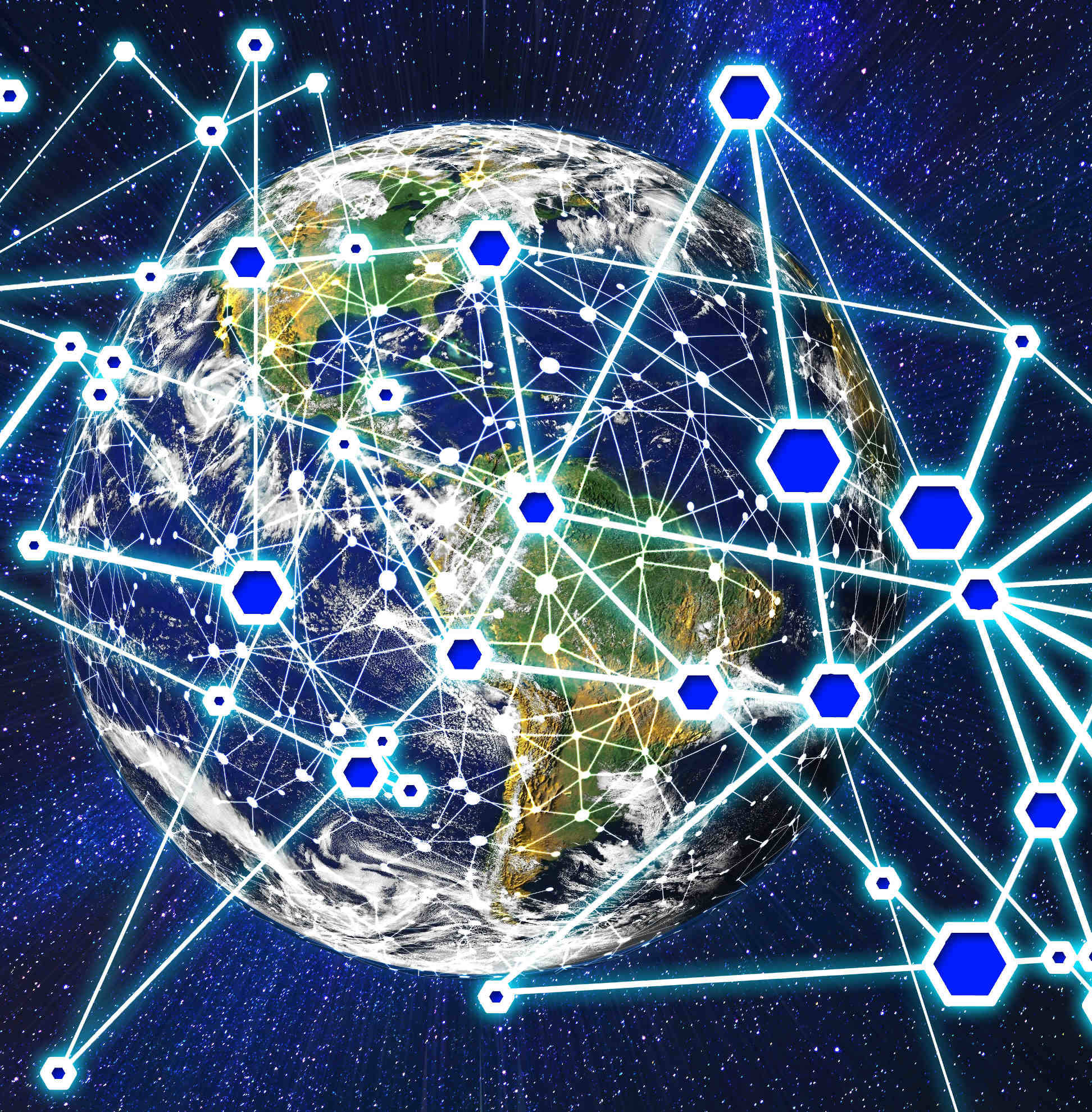 Tuesday, December 6th, 6:00 PM to 7:30 PM
Talk by Bob Frankston of IEEE Consumer Electronics Society
Location:
Virtual: Please Register On-Line to receive an email with the meeting link.
Please Register at the Vtools Event page here.


Abstract: The Internet Infrastructure evolved over many years starting with per-line connected dial-ups. The talk discusses the history of technical evolution of the internet and how many things were discovered that "experts" thought were not technically feasible, such as VoIP. It is time to examine the structure and replace the "rent to never own" infrastructure with a lower cost, more flexible "Fungible Packets Everywhere" approach.

Bob Frankston discusses the history of technological development along with the regulatory environment and how that biased the internet evolution. He argues that companies selling "service" are not in a position to offer the lowest cost connectivity. By switching to a fungible packet infrastructure where the actual connecting technology can be dynamically changed he predicts we will reach a lower cost and more reliable internet.



Bio: Bob Frankston is best known for implementing VisiCalc (https://rmf.vc/VisiCalc), the first electronic spreadsheet and enabling home networking (while at Microsoft). Throughout his career he has sought to share the power of software with others by creating enabling technologies. He is currently on the Board of Governors of the IEEE Consumer Electronics Society and writes a column for their magazine.
IEEE Section Madison News
IEEE Madison ExCom: The November IEEE-Madison Executive Committee Meeting was held at Imperial Garden with dinner for all participants. IEEE members Dave Jensen and Brinda Sevak were there as well as the other officers. Brinda, a professional staff member at the University of Wisconsin has agreed to take over the Chair of the IEEE-Madison Engineers in Medicine and Biology Chapter. Welcome Brinda! Dave agreed to continue as the Secretary of the Life Members Affiliate Group.
Upcoming Section Elections: Would you like to make the next step in your involvement in IEEE? Your
opportunity is here!

Elections for seats on the Executive Committee of the Madison Section
of IEEE will be coming up soon. The positions are:
- Chair
- Vice Chair
- Treasurer
- Secretary
- Member at Large

The roles of the first four are self-explanatory.

The Member-at-Large participates in the monthly meetings of the Executive Committee (along with the other four) and provides ideas and wisdom. This position would be the easiest entry into a leadership role.

However, anybody with the types of organizational skills that come from working in a role such as Project Manager, Team Lead, or Principal Investigator would easily be able to take on the role of Secretary.

Now is the time to stretch yourself. Contact the Section's Nominating Committee:
- Thomas Russell Murphy (trm@ieee.org)
- Matt Nowick (nowick@ieee.org)
Let them know of your interest.

Keep in mind that there is no such thing as "too young" to step up and become part of Madison Section's leadership team. In fact, this experience can help you move up into a leadership in your career.
Review of Previous Events
Dr. Daniel Swanson "The Future of Medical Device Innovations": was presented on September 21, 2022 as an Engineers in Medicine and Biology Chapter presentation. Dr. Swanson used his experiences in developing medical devices to guess at the future direction of innovation. His talk can be viewed on the IEEE R4 YouTube channel here.
Bit Coin Mining Economics: On October 20, 2022, the Madison Joint Chapter of PES/IAS co-hosted a talk by Andrew Webber of Digital Power Optimization on the economics and operation of BitCoin mining.

BitCoin mining is an energy-intensive revenue stream. If an owner of generation assets was to run a BitCoin mining operation staged at one of their plants, they could start or stop it at any time depending upon system conditions (especially locational marginal prices). This would allow them to shut it down when system load and prices are high, while using it to fill in demand valleys. The latter is especially useful in areas where abundant renewable energy resources can lead to negative prices.

For those who were unable to participate, Mr. Webber's talk was recorded and is available at this link. Use the pass code !JG3?RIt to view it.

Scott Olsen "Global & Local Enervy Technology Transitions" talk was presented on November 17th voia Zoom. Scott mentioned that the main drivers of change on energy technology were:
1). Energy and the War in Europe,
2). Electric Vehicles,
3). Extreme Weather, and
4). Beneficial Electrification.

He proceeded to discuss each topic, using published statistics to highlight the changes. The talk can be viewed by clicking on the Google Drive link at the bottom of the IEEE Vtools event description here.
IEEE-Madison Slack Channel Established and Open to IEEE Members
What is Slack?: Slack is a messaging application that works on most modern computing platforms, including cell phones. Many organizations use slack to quickly connect with people and conduct business. You can share files and create sub-channels for discussion. IEEE-Madison is using the free version of slack that has limited features.
Executive Committee Presence: Members of the IEEE-Madison Executive Committee have joined a Slack Channel and will be available to discuss issues you might bring up.
For more: See this YouTube Video on Slack.
Also see this site: What is Slack?
Get an Invitation to Join the IEEE-Madison Slack Channel: at Slack Channel.
Access it here: IEEE Madison Slack Channel
IEEE Madison Leadership
Section Chair – Scott Olsen
Section Vice Chair – Mike Stemper
Section Treasurer – Matt Nowick
Section Secretary – Tom Kaminski
Webmaster – Hugh Schmidt, Gaurav Anand
Membership Development Chair – Hugh Schmidt
PES/IAS Chair – Mike Stemper
PES/IAS Vice Chair – Dan Ludois
PES/IAS Secretary/Treasurer- VACANT
EMB Chapter Chair – Brinda Sevak
EMB Chapter Vice Chair – Dennis Bahr
Life Member Affinity Group Chair – San Rotter
Life Member Affinity Group Vice Chair – Charles Cowie
Life Member Affinity Group Secretary -- Dave Jensen
ECN Chair – Matt Nowick
Young Professionals Chair – Thomas Murphy
Section Student Activities Chair -- Hugh Schmidt
Members at Large: Nate Toth, Clark Johnson, Craig Heilman, Dennis Bahr
Membership Upgrades
Those interested in upgrading their IEEE membership level should be aware that the process has been streamlined with much of it on-line. The application process can start with your application as described on line here. You will have to provide the names and IEEE numbers for three Senior Members in your field. The Madison Section Chair (Scott Olsen: olsens93@gmail.com) can help, or attend the informal networking portion of the monthly Section meetings to meet the Section Board members and discuss your intention to elevate.
About IEEE
The Institute of Electrical and Electronics Engineers or IEEE (read Eye-Triple-E) is an international non-profit, professional organization dedicated to advancing technology innovation and excellence for the betterment of humanity. IEEE and its members inspire a global community through IEEE's highly cited publications, conferences, technology standards, and professional and educational activities. It has the most members of any technical professional organization in the world, with more than 300,000 members in around 150 countries. The IEEE consists of 38 societies, organized around specialized technical fields, with more than 300 local organizations that hold regular meetings. Discover what IEEE Member Discounts can offer you. The Member Discounts portfolio consists of insurance products and programs for the home, office and travel, all at excellent group rates and reduced pricing. Visit IEEE Member Discounts to see what's available in your location and enjoy the savings. For more information, please visit: IEEE.ORG.
JOIN IEEE
---